'Never give up on a dream just because of the time it will take to accomplish it. The time will pass anyway' -Earl Nightingale
Fatema Hussain Mandviwala, the amazing woman behind AF desserts, turned her long-standing dream of dessert delivery business into reality last year. Born and brought up in Kuwait and shifted to India post marriage, no wonder you spot Shawarma and Baklava in the menu! She always loved to cook, the art she learnt from her mom and grandparents.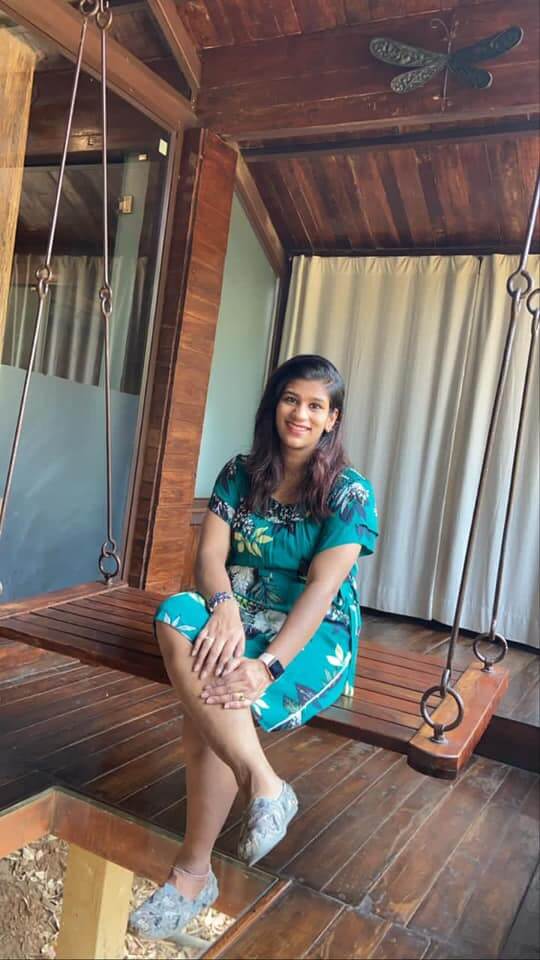 She completed her graduation in Business Management. However her culinary passion grew over the years and though not trained in formal culinary school, all that fervour was a prime driving force behind the idea of starting her own venture. Not sure of where and what to start with, the formation of the idea began all the way back in 2013 but then life happened. She adds- "We were blessed with a baby girl which kind of put the whole idea onto hold and then it kept getting delayed as I wanted to start my own restaurant back then". In 2018, after welcoming another bundle of joy in the world she thought it as a good time to push long-awaited goal further up in the priority list and time to get into action. Chasing your dream isn't easy, especially being a mom to young kids but not impossible! She discussed the idea with her husband and chalked out the detailed plan in November 2019. "I always wanted to start something on my own and AF Desserts is a dream project for me. I thought that I should start this so people can get great desserts at their doorstep. As it was always supposed to be a delivery/pickup counter I made sure it was easily deliverable in jars form. I always loved layered desserts", Fatema enthusiastically continued. The following month was all about finalising menu, trials, product photoshoots-all done by herself! And in Jan 2020 AF desserts kicked off it's operations from home.
Talking about challenges, she shared something about marketing strategy. Whenever received any enquiries from people about her products, they were asked to try the dessert samples and provide her the feedback/suggestions in return. And she believed that's how her family grew over time. "By Jan 2020 I started giving free samples to restaurants as I thought they would be able to sell better than a direct buyer. But by the end of that month, I realised that I sold desserts worth 20K and had already given 25K worth of free samples which didn't seem to be fruitful and then fortunately for me came the lockdown when I took a step back from the thought of supply." Fatema responded candidly recalling her early days struggles. She further shared that she is grateful to her friend Zainab Poonawala who gave her first order in the lockdown and the review that Fatema received from her helped her gain the confidence to sell it directly to the people. And then there was no looking back, Fatema kept introducing new jars every month and today she even makes snacks for many clients.
When asked about future plans, this enthusiastic woman entrepreneur spilled the beans-from starting a kitchen outside home by 2022 to starting a Desserts Cafe by 2023 and aiming to supply her speciality Baklavas (which she delivers pan India) upto 500kgs by the end of this year. In the immediate future she plans to get branding completed, wishes to do plenty exhibitions and plans to take the storm by collaborating with a known brand which is in talks.
As a finishing note she adds, she wouldn't have been here without her husband's support. "I am thankful to God and blessings of my parents, in laws, family, friends and most importantly love and support from people who trusted and ordered from me. I have always tried to better myself in terms of taste and quality. Most of my products are sugarfree and healthy. I also aim to supply these desserts all across Pune to restaurants as well."
Product offerings-
How do you settle your sweet cravings? Love classic desserts as Jalebi, Gajar ka Halwa or Gulab Jamun Rabdi after desi khana? Or do you fancy something fancy, for instance dark chocolate mousse, red velvet, cheesecake jar or tiramisu jars for that perfect finish to a great meal? Or get enticed with an idea of nutty gorgeous baklavas or cheesy Kunafeh drenched in sugar syrup from the world of Middle Eastern Desserts? AF desserts is one stop destination to indulge your sweet tooth!
Do you know 'stressed' spelled backwards is 'desserts'! Also do check their snacks and around the world section. You can place your order here and don't forget to collect a free goodie with your order! https://puneorders.in/peo/afdesserts/
#PEOpleStory by Sayali Yevale-Raundal