One of the super-popular brand on POI, consistently sorting out dessert option for #PEOites' auspicious occasions, festivals or even random sweet cravings with their classic, limited yet fantastic menu! Yes, Ruchita foods have been already creating buzz since it's first day on PEO and surely deserves all of this and more recognition!
Ruta, a business management graduate in Finance and an avid foodie, co-founded Ruchita Foods with her parents. Let's unfurl the story behind the brand and get to know wonderful people behind the venture!
Say hello to Ruta
Ruta is currently working full-time as a consultant in one of the top business consultant firms in Pune and also runs a food blog by the name of Pune Food Hunt on Instagram and Facebook. Apart from her professional work, she rescues, fosters and runs animal adoptions on an individual level.
First Thought
She belongs to a family full of people who love food, that being said, they all love exploring new cuisines, restaurants and thus, the gluttony runs in the genes! When she started her blog in 2017, she went on to discover many places run by enthusiastic and passionate people whose stories encouraged her to start something of her own.
Fuel for that thought
Her father is blessed with amazing cooking skills and their common liking for all kinds of sweets led them to start experimenting with the one thing they equally love – Shrikhanda! "His recipes have always been a hit in the family and we have been relishing his signature desserts – Shrikhanda and Baasundi for ages now; anyone who has tasted his creations has never gone back to their previous favourites – this I guarantee blindly!" Ruta cheered remembering old days.
The First Step and Turning Point
So it was in October 2019 when Ruta's mother thought of signing up in a community exhibition with a mere thought of displaying her handmade soaps, her father decided to join in with Amrakhanda (Mango Shrikhanda) and with none to little expectations, there they were – on the stall with their products, urging people to just taste the Amrakhanda. Ruta proudly continued- "I kid you not, but not a single person who tasted it left without buying a pack from us! We had the same set of customers returning on Day two of the exhibition just to buy more and more Amrakhanda!" They were all overwhelmed and ecstatic by the response received and in just those two days they sold over 100kgs!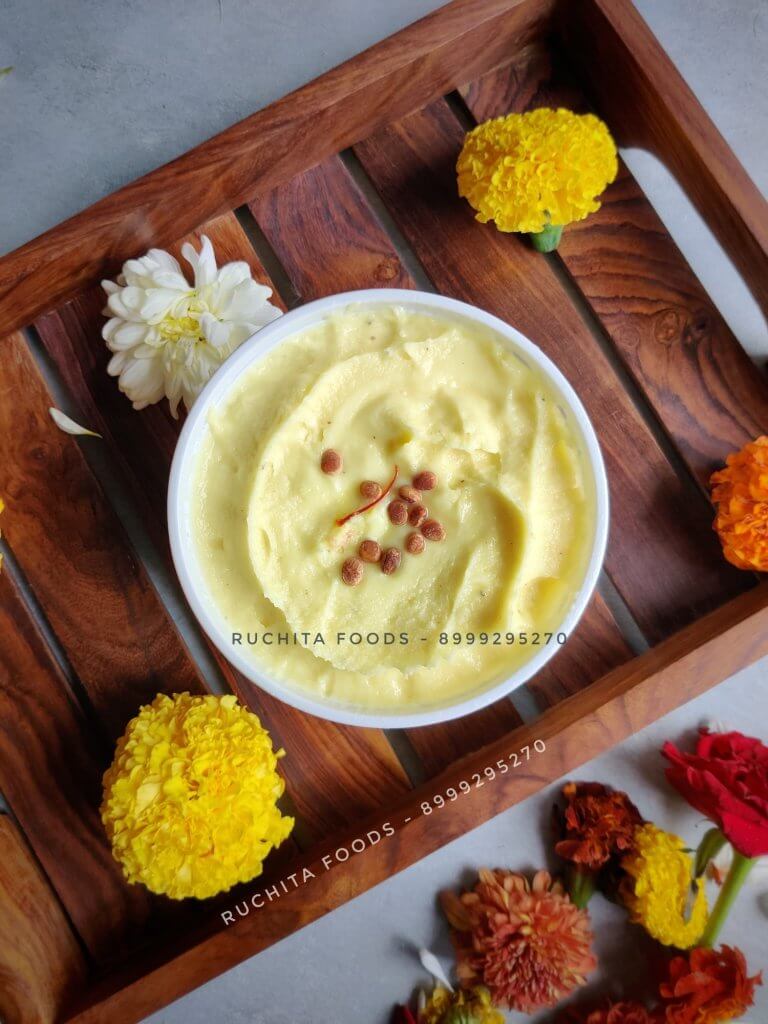 Finally taking that plunge!
After the exhibition in October, they slowly started playing around with the idea behind creating a bigger brand wherein they can cater to a larger audience in and around Pune City but later that idea got buried in their day-to-day routine since all of them had full-time careers to take care of.In April 2020, on the auspicious day of Ashadhi Ekadashi, Ruta and her father thought of creating a small advertisement on Facebook as an experiment to where they can take Ruchita Foods in the city and again, they had a wonderful response from people and since then, there has been no turning back!
Family Is The Best Team
It was just the beginning of Ruchita foods venture when the lockdown began and they had extremely limited resources in hand as to production, logistics and overall execution. Taking external help was absolutely out of question as they did not want any outsider entering their premises especially when the cases were surging. Fortunately, they had an extra space which was sanitized, cleaned and that basic setup was done. Ruta's father single-handedly took up production, he worked tirelessly for day and night during the peak season of festivities, her mother handled packaging and Ruta took care of the delivery. #bestteamwork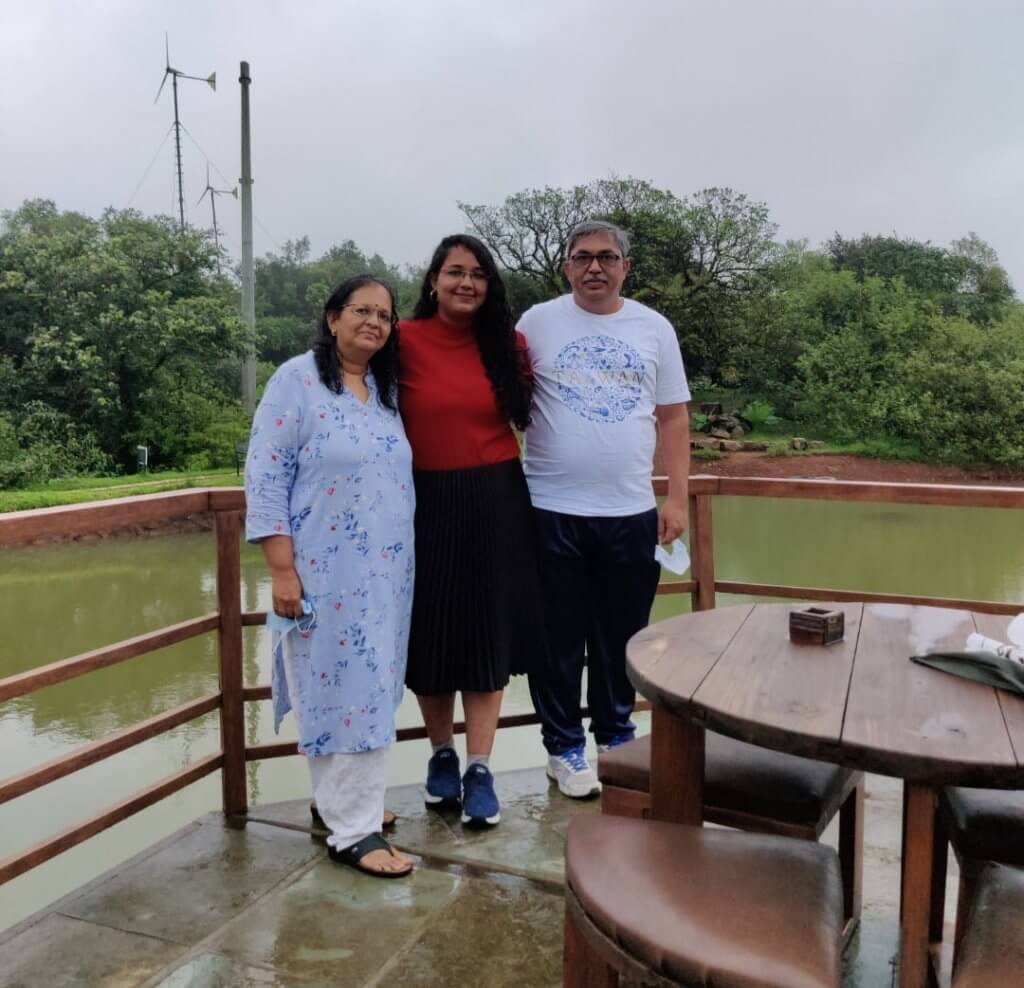 "It was a nightmare to go through but reading and listening to feedbacks of customers made it all so worth it! Few of them also shared pictures and videos of their children enjoying Shrikhanda which gives us so much joy and motivates us to keep going!" Ruta gleefully added.
In just 8 months time this small home-grown brand reached to the masses and already Punekar's one of the favourite local brand even when the market is ruled by some big legacy brands. It's all the result of consistency in delivering the best to people. Just search on PEO and you will get to know what I mean!
Ruchita Foods is live on PuneOrders.in
Available in 8 flavours including some unique flavours like Gulkand Shrikhand, Strawberry Shrikhand , Fruitkhand etc
Homemade with fresh ingredients like real Alphanso pulp from Ratnagiri, Strawberries from Mahabaleshwar!
No preservatives, no artificial flavours
Home delivery available all over Pune
https://puneorders.in/peo/ruchitafoods/
PEOple Story by Sayali Yevale-Raundal