There are people who wish for change. And then there are those who become the Change.
This is one such story, of a family who saw something that needed to change for themselves, changed it and are now enabling others to embrace the same.
Meet Team Arkshuddha – Lakadi Ghana Oils

MehaVi being a very particular housemaker, has always been conscious of what she buys and consumes in her kitchen. Being convinced about the benefits of cold pressed (Lakadi Ghana) oils, she shifted from processed oils to Lakadi Ghana oils. However, soon she came to know, that the Oil she was buying assuming it is a cold pressed oil (as claimed by the supplier), was not genuine. She started researching about the cold pressed oils, however, could not get a reliable supplier in the entire city.
Necessity drives change and when it comes to being 100% confident about something which is very important, like all our mothers would say,
"It's better I do it myself.".
Mehavi decided to start a Cold Pressed Oil Extraction Unit by herself. Sumit and Jay joined Mehavi, and team Arkshuddha got in action. On the foundation of very strong support from friends and family, the team Arkshuddha conceptualized the idea of a totally transparent Lakadi Ghana outlet, where customers can see the entire oil extraction process and vouch for the quality by themselves.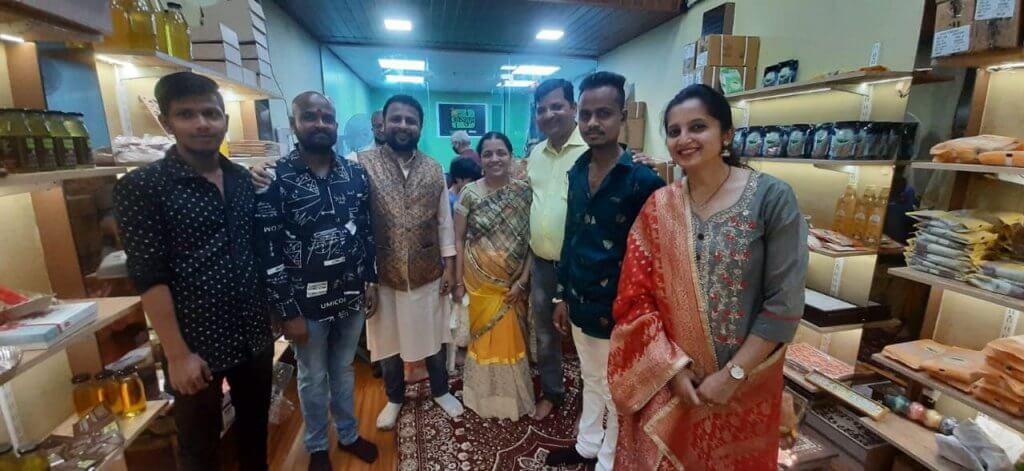 Team Arkshuddha took this mission to heart and founded their own Lakadi Ghana in 2020. Located in the heart of the city, near Alka Talkies Chowk. Arkshuddha finds pride in the quality and hygiene standards that it maintains. Arkshuddha boasts the fact that its unit is always completely accessible to anybody.
Being from a non-food background and the first generation to venture into it, Team Arkshuddha really has their priorities straight – quality with passion.
No chemicals are used in the processing of these Oils and are stored and sold in Glass Bottles only (as opposed to plastic to preserve maximum quality). At Arkshuddha, the oils get extracted using complete lakadi ghana and using the ancient Indian methodology of oil extraction.
While Arkshuddha does not plan to give out Franchises to maintain the utmost quality, they do have a unique 'Residential Society Franchise' model. Aspiring housewives, retired citizens who are active on social media platforms can join team Arkshuddha and become Residential Society Franchise. Complete support in terms of sales and marketing content is provided by Arkshuddha. This is a step taken to be easily accessible to the population, especially in uncertain times, along with providing a least-hassle option to eager partners.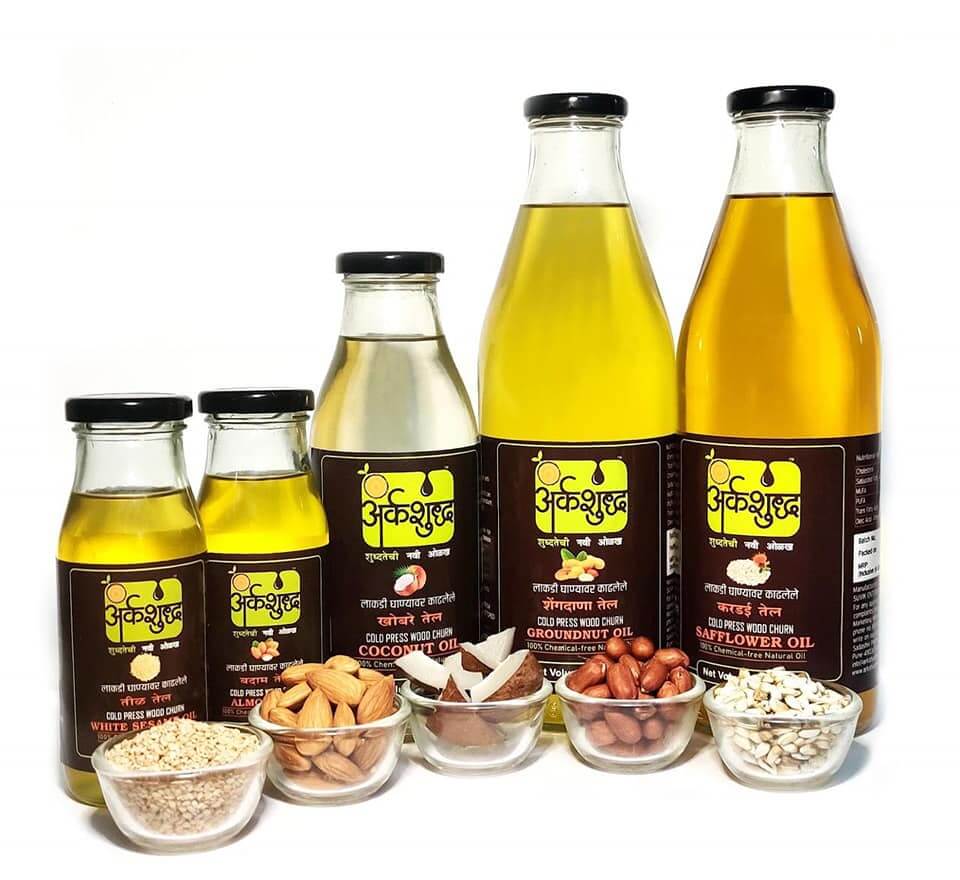 As you know, I love asking this question to all entrepreneurs;
Which is your favourite Product by Arkshuddha?
Mehavi says with a chuckle, "That's a difficult one as I like and use all of them. But if I must pick one, it must be the Coconut Oil. Not only have we received innumerable compliments from our customers about the same, but also the versatility of the Oil makes it a must for everyone – may it be for Cooking, Skin, Hair, etc."
I totally agree, Coconut Oil something even I use daily. I am sure we all do, in Indian households.
What does the future hold for you? Any immediate new plans?
"We are new and are just finding our ground. But yes, Chemical free Jaggery is soon to be launched and we are very excited about it."
Any memory throughout your journey you would like to share?
"The best memories we have are being able to bring a positive change in many lives. Also, we are glad that we were able to help in busting myths like 'Oils are bad for you'. Refined and heavily processed oils could be considered bad as nutrients are lost in the process. Cold Pressed Oils contain vital fats and nutrients which are necessary in everyone's diet."
Is there any advice you would like to give others entering the Food Industry by your experience?
"Be passionate and be genuine. Quality products are the need of the hour."
Arkshuddha delivers across Pune. Check out their offerings and place your orders here:
https://puneorders.in/peo/arkshuddha/
#PEOpleStory by Shrutika Raikar