#WorldTapari The Street Park, Baner Road, Pune
Why does street food taste so good everywhere? Because it is usually made by people who have harnessed the art of creating happy customers through their food at the grassroot levels.
Street food all over the world is affordable and super tasty. But every street food vendor has his or her own story to tell. The struggle is different at different levels in the society. Usually, a cook wants his food to climb up the gastronomic ladder, evolving through different cuisines and reaching up to the fine dine level. But exceptions prove the rule and to prove the rule, we have a brilliant exception of Mr. Bhushan Ganorkar, who decided to go the other way and bring world street food back to the "streets" with his venture World Tapari.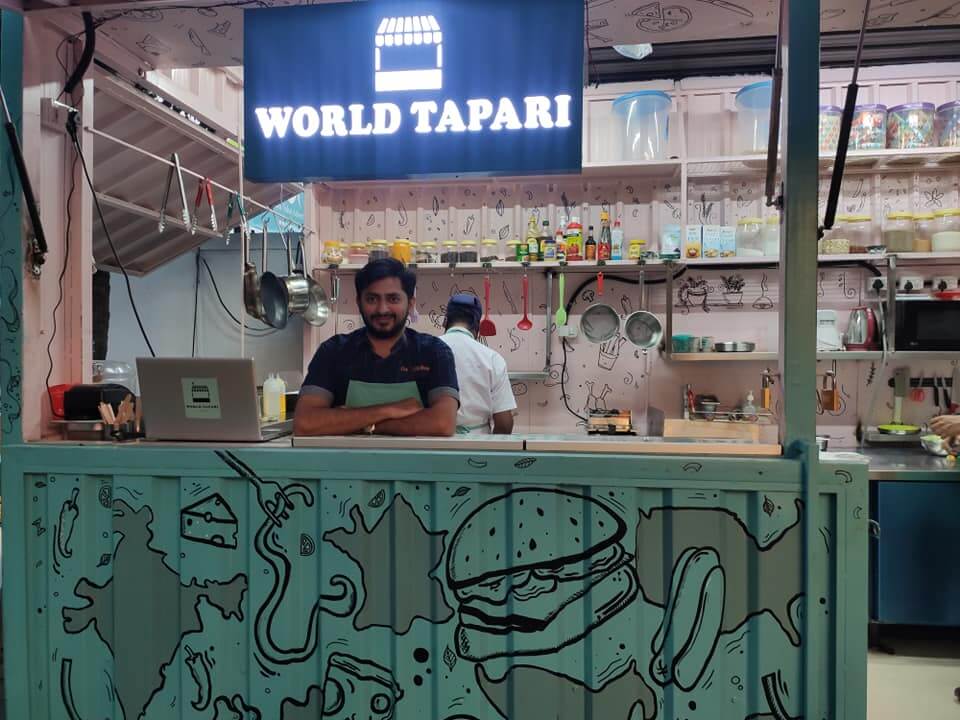 Everything begins at home –
A 100 sq.ft. home also acting as a home-style dining hall in Sadashiv Peth back is where it all started. Bhushan was in his primary school when he automatically became a part of this culinary mission. It was not long that he started going independently to the wholesale vegetable market a.k.a. Mandai to get supplies for his family business when he was in his 4th grade of school. And as he grew older, he started getting involved in the cooking process too. All these factors began carving out a path for him for his future and it was no surprise that Bhushan had made up his mind to become a chef, even though he missed the SSC exam merit list by just 1 mark.
He started his professional culinary training in 2002 after junior college. Initially, he did a vocational course in cookery and then moved on to proper hotel management courses. After graduating from the catering college in Pune, he began treading on his career path by securing a job in a hotel through campus interviews. His career journey includes milestones of working in major hotel chains such as Oberoi, JW Marriott etc. and being head chef of a popular Pune pan-Asian restaurant as well as the head of a cloud kitchen with a staff of 450 under his command. He has also worked overseas to get ample international exposure in the field of culinary arts.
But all this while, he had this thought of entrepreneurship at the back of his mind and as the popular saying goes – there is a time and place for everything. So he waited at the right time to step out of the "employee" world to become his own boss. His biggest advantage was his solid professional background – be it to boldly step into his own business world or to go back to the employee status. His ample experience was enough to encourage and/or support him either ways.
Slow and steady wins the race –
One thing Bhushan had etched in his mind – start slow, start small and sustain in the long run. To get to know the tricks of the trade, he went through the 'mandatory' process of working in various hotels and gather valuable experience along the way. These experiences included both – the culinary types as well as the management side which made him a complete hotel person in the long run. Confidence on one hand and courage on the other, Bhushan knew he was ready to conquer the world with his 'tapari'.
Throughout our conversation, he talked enthusiastically about his vision, future plans for World Tapari and how he wants to share his knowledge with people who aspire to make their mark in the hospitality industry.
Bhushan's day starts early in the morning. While his wife Priya gets ready for her work day ahead in the banking sector, Bhushan goes about performing his duties of a loving father to a 4 year old daughter prepping her for day care etc. Once this is done, he changes his role to that of an entrepreneur and goes about his consultation meetings till about afternoon where he, like Superman, dons the food superhero/chef apron in a jiffy and begins his mission at World Tapari. And Priya makes her contribution to World Tapari – The delectable desserts – Dark Chocolate Mousse and Tiramisu that you will see at World Tapari are made by her.
Meticulously planned work schedules between the husband and wife while performing parental duties efficiently ensures the work-life balance in the family. Bhushan and Priya have got the knack of this balance beautifully right which also contributes to perform better in their respective domestic and professional roles every day.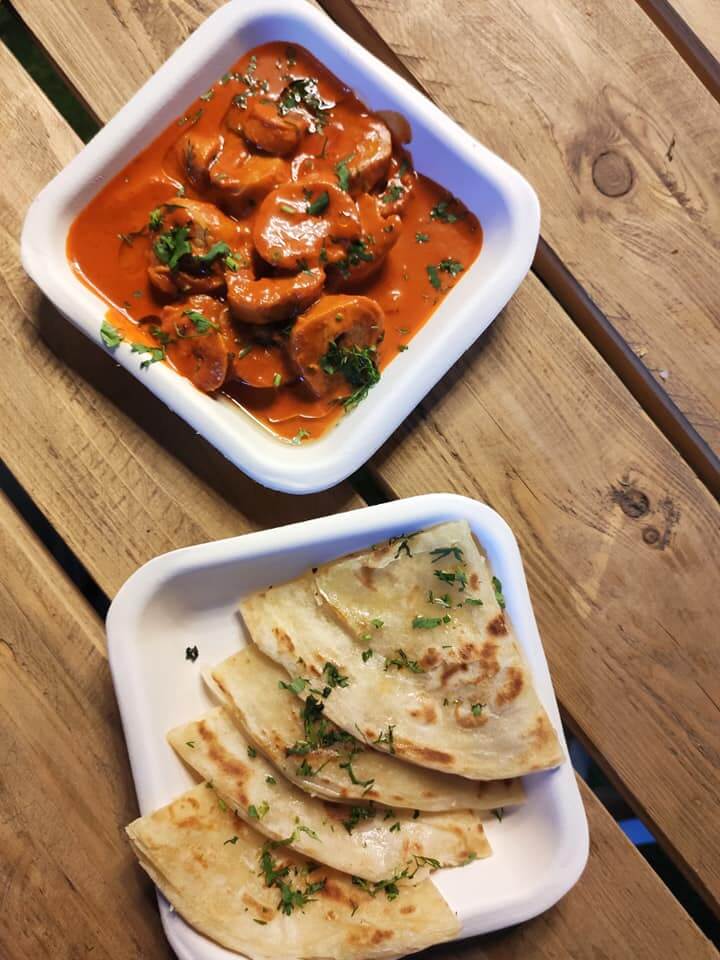 The way forward –
Bhushan explained to me his future plans and ideas in details. Like any ambitious entrepreneur, he has plans of expansion but as I said earlier, slow and steady is his mantra. As of now, Bhushan's World Tapari serves a limited range of veg and non veg street food. I had the privilege of tasting the veg menu despite being a hard core non vegetarian and I must confess that I really liked what was offered to us. It was half portions of all the items from the veg section of the menu. And I got a good idea of what Bhushan has to offer to the world with his tapari. Anyone who loves and craves for global street food is bound to be a repeat customer at World Tapari.
So this is the story of a tapari – a World Tapari by Bhushan Ganorkar where delectable global street food is churned out by Bhushan and his team of chefs to satiate your taste buds. I have tasted the food myself – it is delicious, affordable and hygienic. I stress a tad bit more on hygienic because a 'tapari' is usually associated with some organic chaos around it. But you will be mighty impressed when you visit this World Tapari. The hygiene is at par with global standards too.
I wish Bhushan and his team grand success and hope to see such World Taparis sprouting in nooks and crannies of our city, giving more and more people to relish some delectable street food beyond wada pav and kacchhi dabeli. Go ahead guys, conquer the world, one tapari at a time!!
You can also get food from this tapari home by ordering through our beloved portal www.puneorders.in./peo/worldtapari/
#PEOpleStory by Amit Dharwadkar