Viara Store is already known on POI as the one stop solution for daily essentials, an array of healthy, local and unadulterated products with a reasonable price tag, making it easier for anyone willing to make a switch to sustainable healthy lifestyle.
As a consumer, it's always fascinating to listen to some amazing people behind the brands, their struggling-learning-evolving journey, shaping of the business and so on. It's such a privilege for me to talk to one such entrepreneur Mr. Pradeep Chandrababu, the face behind Viara Store, who decided to go out of the way, refusing lucrative offers of more margins, sticking to the core values he believes in with the motto of making organic products easily available and affordable to more and more people.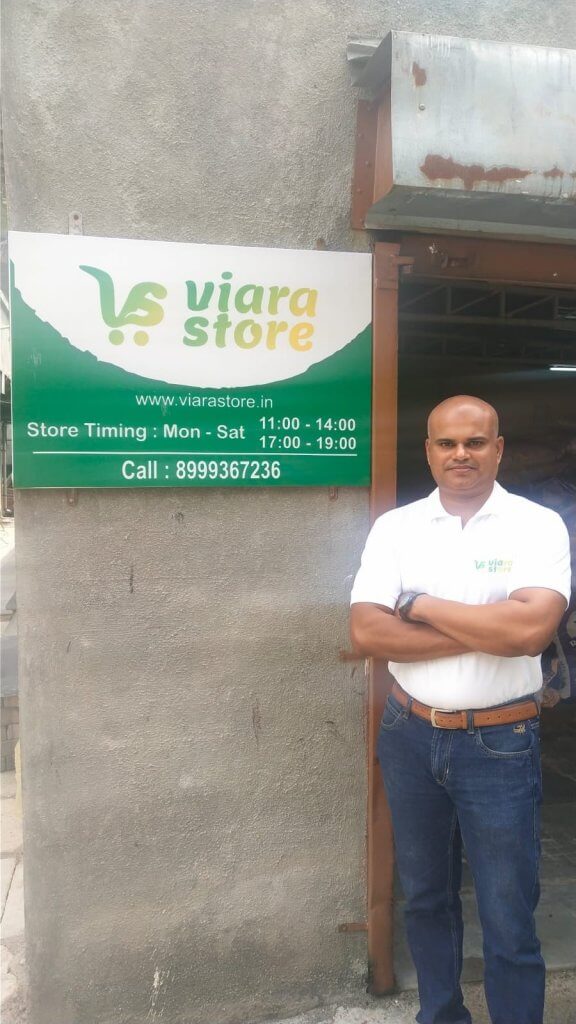 "A good education is a foundation for a better future"
Mr. Pradeep completed his engineering in Electronics and Telecommunications, diploma in Import Export Management and Masters in International business. Post education he worked in U.A.E and Ukraine for distributors of Emami. Started with head of marketing to the level of Assistant Director- International Operations. Then returned to India and worked with a Japanese company dealing in Exports and Imports of machines. Though he always dreamt to be a business person since his school days. "I used to write this in my diary, I always wanted to do something on my own. Job was always let down for my creativity. I wanted to do things differently, systematically but as an organisation having a set of protocols, with certain hierarchy, nothing different was much appreciated", he recalled early days.
Uncovering true calling
In 2009 he started his company 'Bridges and Bonds' alongside the job, with focus on Export of agri commodities. Due to the recession, the original plan didn't work and he started struggling and hustling on his own, finding how export, finances, documentation, banking works. He started with various products and zeroed down to Basmati rice which has good buyers, in turn good pay, something which he could settle onto. Later he left the job and took export of Basmati rice to Sweden and Middle East and for many years, he continued to deal in the same as a trader.
And the foundation stone laid
In 2019, Mr. Pradeep started supplying premium long grain Basmati rice to wholesalers, restaurants, hotels. But in just a year, in 2020, lockdown happened and everything was shut down. He made his way out of this, grabbed the opportunity to approach directly to the customers and that's how it began!
Journey from a single product to diverse portfolio
He got ready to set forward with the same core product 'Basmati Rice'. There was just a very tiny constrained warehouse with limited stock capacity to start with. He started delivering rice directly to end users and through word of mouth the client base expanded very well.
Then people started suggesting to keep few more products like wheat as there used to be long queues for groceries and online delivery was a still thing of luck with those limited daily slots. So customers were very happy with the service, good quality basic groceries getting delivered at home, that too at affordable prices -what more you need! For example- Basmati rice generally available in shops at Rs110-120 per kg is sold for Rs80/kg, it's still most sold and popular product of them.
His father suggested to add unpolished daals in the store as he tried one variety directly sourced from the farmers and found huge difference in taste compared to polished ones.
Then soon after wheat got introduced, people started asking for flour instead of wheat. Mr Pradeep suggested to customers if can freshly grind wheat in neighborhood flour mills after order is placed and people happily agreed to try it out. He just kept just 2 best varieties of ground aata- Sihore sharbati for Phulka and Lokwan wheat for Chapati.
Then he learnt about one of his friend manufacturing cow ghee using a traditional method at his farm in Satara. Even at the discounted price, this ghee was expensive than a few other popular brands so people initially hesitated but once they tried it, they became regular buyer of this product due to it's quality and distinctive taste as it's made in iron vessel on traditional firewood Chulah.
Also a healthy food eating habit became quintessential especially during the pandemic. People were willing to switch from sugar to chemical free jaggery, though the main challenge with the usual 1 kg cone was- it's difficult to break and consistency isn't idle to be used in drinks or tea. Hence they came up with jaggery granules and jaggery powder m as a solution. Similarly Khandsari Sugar got added in the products list a great alternative to get more minerals and nutrients in the diet and lesser chemicals and bleach. These few are some of their pilot products.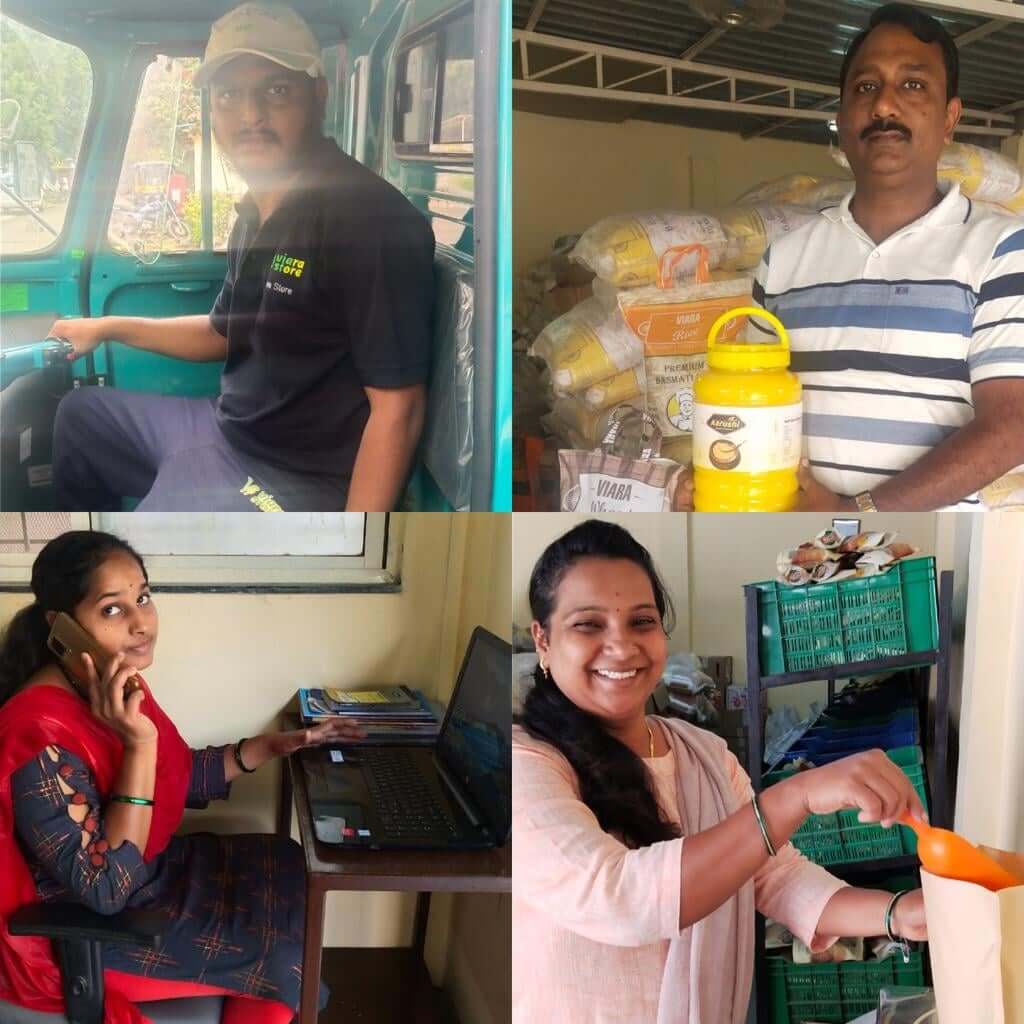 Good friends came forward to help lay the roots
In early days, prior orders were taken and accepted on WhatsApp, marking down on a paper sorted by society name, announcing a fixed delivery day. Then one of Pradeep's friends helped him out with a google form, on which they listed mentioned pilot products. And several other friends helped out with packaging, delivery, spreading the word, getting the orders, IT etc
Time to choose a great brand name!
"And then I thought, why not give this platform name, why not create a range of products different from usual retailers which is chemical free, adulteration free, good for your health. Only few people are able to afford organic products in the daily routine. So I tried to come with a way to meet both the ends. Our brand name "Viara" meaning "Faith" is what we have earned from our clients through our products and services" Pradeep proudly explained.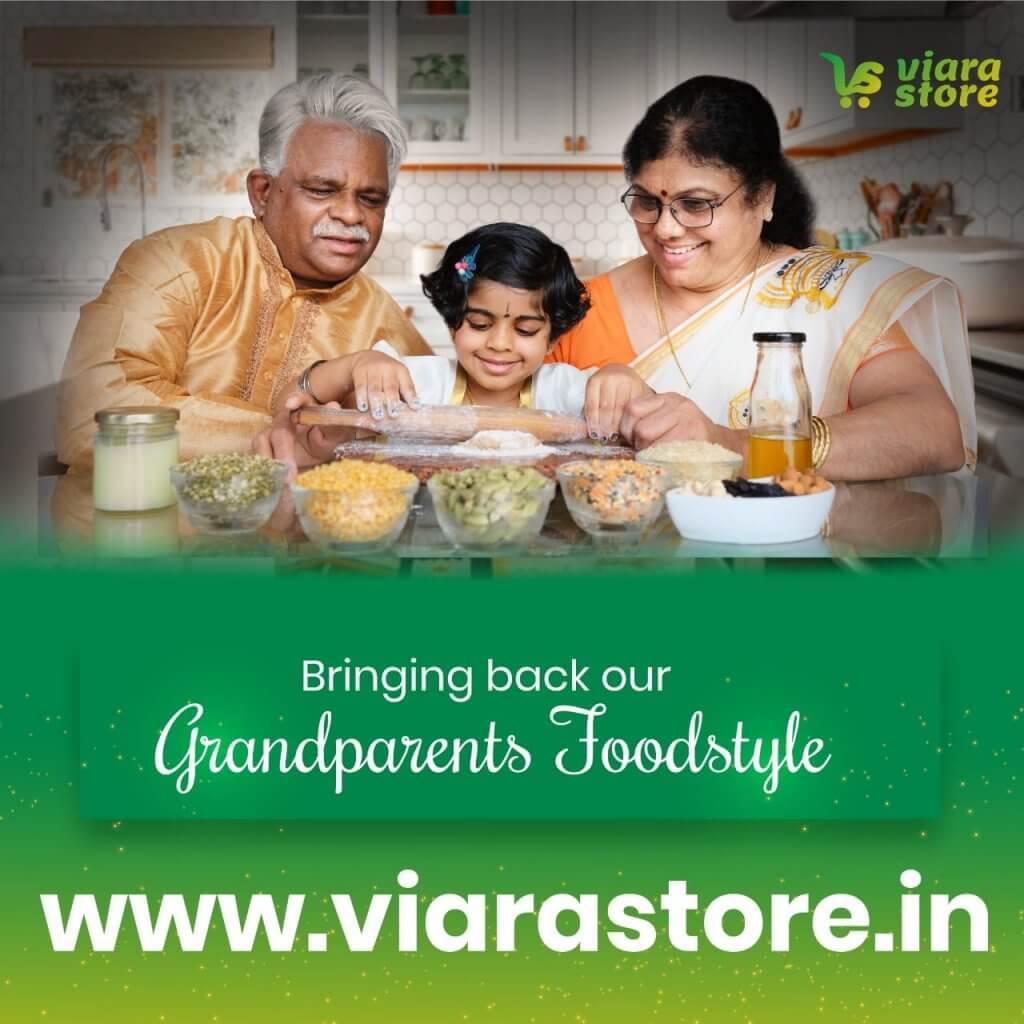 Our grandparents were healthy with a good life span; without any lifestyle diseases- all because of the ancestors wisdom of keeping traditional food techniques and unadulterated food ingredients incorporated in daily routine. So with a motto to bring back the way of food our grandparents had, the tagline was marked 'Bringing back our Grandparents Foodstyle'
Soon with continuous product additions, they moved from 'Viara' brand name to 'Viara Store' as those products covered almost everything daily kitchen needs under one umbrella. With that change, they upgraded from google form to basic website.
Organic products at affordable prices
"When we started with the healthy range of groceries, most of the people were asking us for organic products so it became inevitable to me to include organic products into our portfolio and that's how I started exploring more about it. The certification for organic products costs around 1-1.25lakhs and there are regular audits too with certain fees to be paid each time. That certification cost is generally added into costing of the product and thus taken from customer's pocket. So I decided and found out the way to provide organic products without pinching customer's pocket." Mr. Pradeep elucidated. He sourced products from pesticide free and chemical free farm which in turn is a definition of organic product but listed it on website under 'pesticide free' category, thus without adding a burden of other costs.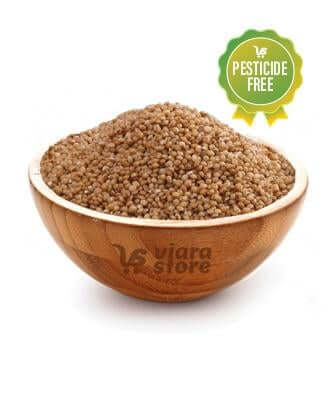 Unique product offerings
Mr Pradeep elaborated more about unique product offerings. "We are planning and always like to keep experimenting and trying out new things so there will be lot of new additions to the store like we have black rice from Assam which is very unique and we will keep getting more such products. Also cold pressed cooking and speciality salad oils range like flaxseed oil, sweet almond oil, walnut oil, apricot oil, moringa seed oil, karanj oil are very unique and not easily available in the Pune market."
Challenges
The biggest challenge they faced since the start is logistics. There are several customers who expect delivery on the same day. Pune itself is a big market and as a startup with very limited resources, it is really challenging. The team is trying to expand gradually and slowly and trying to deliver faster. In the current scenario, where major concentration of their clients is in Viman nagar, Kalyani Nagar, Baner, Balewadi, Wakad etc- they deliver within the day and for the rest of areas delivery is done next day or a day after max.
Future plans
Also the next plan is to deliver pan India without hampering affordability of the products as major retailers charge hefty commissions to use the platform. Once the team sorts this current challenge with regards to shipping, repackaging, logistics cost, the plan is to grow and make these products reachable all over India.
On closing note Mr.Pradeep adds, "The journey till date of Viara store has been very diverse, indulging and exhaustive. We helped lot of community kitchens and charities and received appreciation for that as well. But apart from that, the connection we have with our clients, customers and brand which we have created is what matters the most!"
PEOple, do try their unadulterated Millets, unpolished Pulses, Flour, Cold Press Oils, Ghee, Spices and more. https://puneorders.in/peo/viarastore/
PEOple Story by Sayali Yevale-Raundal