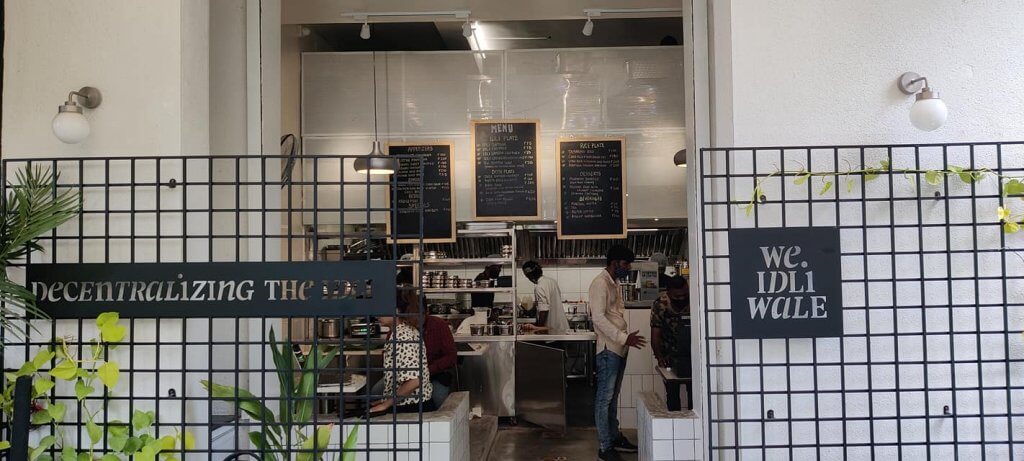 A new-age Idli joint, inspired by the streets & households of South-India.
As a fellow foodie and a customer, I have always enjoyed relishing the food and enjoying the experiences created by our very own skilled craftsman/woman and entrepreneurs based here in Pune.
These are extraordinary people who have given our city, a unique food identity of its own. And so it is always a privilege for me to talk about these trailblazers and pen to life the beautiful stories their start, pain, struggle, hard work, frustrations and ultimately success – the tip of the iceberg we all see.
Isn't it fascinating to know how the food you love began its journey? How it all came to be?
Here is one such story of a young entrepreneur who introduced Punekars a different way of enjoying the staple South Indian Idlis. Unlike our southern counterparts, we're used to enjoying Idlis with regular sambhar, variety of chutneys and podi or gunpowder with ghee etc.

But with his venture We Idiliwale, Abhishek Joshi introduced the city to a southern style of enjoying Idlis with Chicken curry made in Kundapur Style, which has attracted quite a following since it began and made us see humble Idli in a tasty new way.
Apart from serving the Idlis with Chicken curry, they also have the classic portions with Sambhar, three varieties of chutneys which one can enjoy. They also do Dindigul Biryani, Chicken Ghee Roast, Andhra Style Chilli Chicken, Prawns Ghee Roast and Japanese inspired Curry buns stuffed with Kadle Pudi (channa mix) & caramelised onions or Chicken Ghee roast as part of their extended menu.
Abhishek completed his MBA from Singapore and worked with his father in Goa for five years in Real estate, before quitting and leaving for London to study bartending. After returning, he did some private gigs as a guest bartender in Goa for about a year. Later on, he joined the International Centre for Culinary Arts (ICC) in Dubai to train as a Chef.
After completing his studies, Abhishek got an opportunity to work at Folly in Dubai as a Commis Chef under Nick Alvis and Scott Price who are known for working with Gordon Ramsay. Abhishek was part of the preopening team of Folly at Dubai and worked there for a year.
Hoping to do something in Indian food, especially the regional cuisines, He returned to Mumbai and joined as a trainee Sous Chef under Chef Thomas Zacharias of Bombay Canteen. While at Bombay Canteen, Abhishek felt the desire to step up and instead of just working under the shadow of these prominent chefs, he wanted to do something of his own.
With this in mind, he started to look out for a place to start a restaurant, and that's how, through a friend, he landed up in Pune. Abhishek reminisces, how they stumbled upon this small place, with no product in mind, but just a thought that he wanted to do something homely and something very Indian, something that is quick, familiar to most of us yet very comforting.
Having had no investor back up or any monetary support from his family and facing countless rejections by Investors, it took Abhishek almost year and a half to just get started and open up his place.
It was one of the most challenging times I have had to endure, He says, When you meet so many people and get refused so often, it tends to be very frustrating despite having the skills and ability. But he was determined to continue on his path of realising his long-cherished dream. And where there is a will, there is always a way.
When Abhishek's childhood friend, Chirag Jadhav, heard of this concept, he spared no thought and decided to bring his friend's vision to life. Chirag, a third-generation entrepreneur, has always been passionate about food.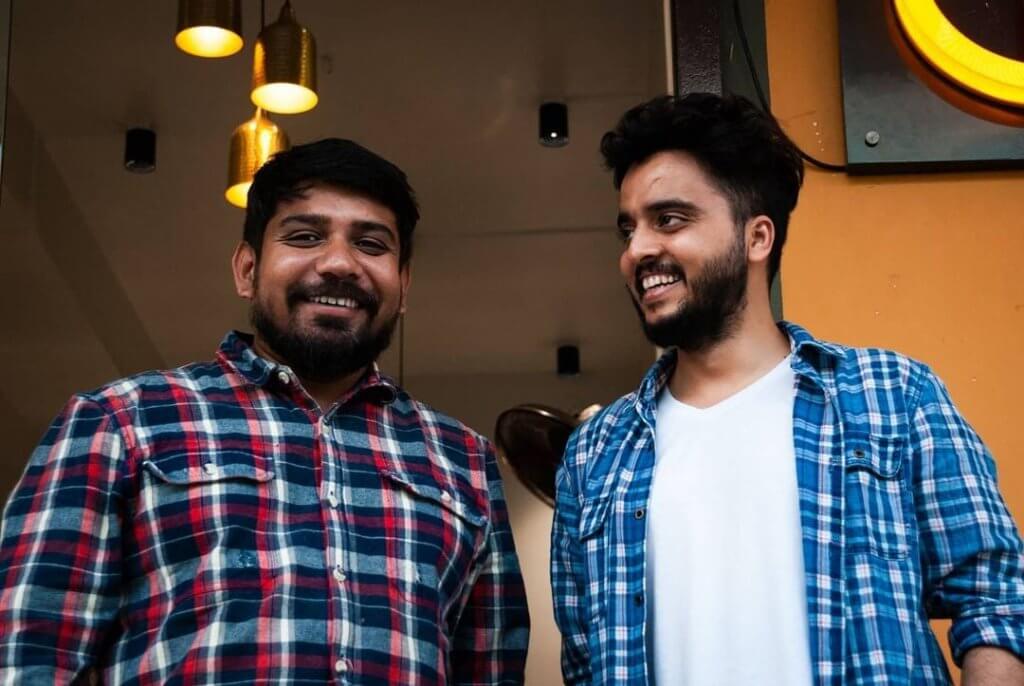 Having a stone cladding manufacturing unit and managing some of the most prestigious heritage restoration projects under his belt, Chirag also ventured into the hospitality industry with a multi-cuisine restaurant and bar based in Pune. Chirag is the mind behind the business operations of We Idliwale, credited for shaping up the business to what it has grown to become whereas Abhishek is the creative mind behind the Kitchen with his rustic menu offerings.
The origin of the food served at We Idiliwale lie in the childhood experiences of Abhishek and his memories of cherishing the home-style food at his Attya's (Father's sister) place who was married off to a Kundapur family. Being a south Indian family, having Idli with Chicken Curry was one of the Sunday family rituals that Abhishek grew up with.
When he started, he was surprised to know how very few people were aware of such a tasty and delicious combination of Idli with Chicken curry here in Pune.
Having Idli with a non-vegetarian curry is prevalent in South Indian households and readily available across every nook and corner as filling street food across Southern India.
In essence, it is not an experiment or a fusion dish that we may like to think of, somewhat a staple and very much a family and home-style comfort food enjoyed by many.In the beginning, the customers used to trickle in and word yet to spread out. But when a food experience post on Pune Eat Outs made people on the forum notice his place. They started selling out as early as noon every day as more and more people started visiting them and word of mouth spread – Pune responded amazingly well to this regional delicacy.
And during one such sell-out days, his family paid a visit to his restaurant to try his food, almost after a month since it was opened. Witnessing first-hand the reaction of people enjoying and accepting the food that they had grown up eating their entire life made all of them feel very proud and incredibly proud of their son Abhishek.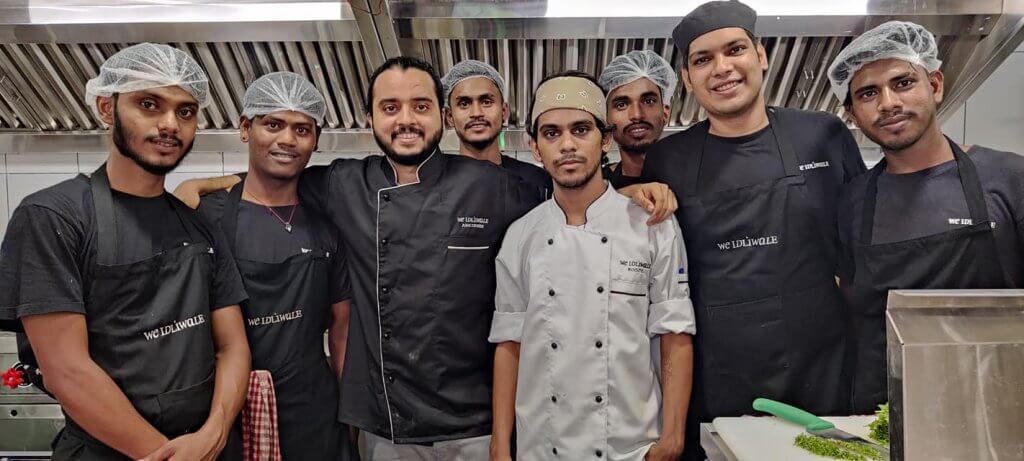 For Abhishek, this was the sweet payback for all the hard work and efforts he put in, and he couldn't have been in any happier place than this. Then COVID-19 and the lockdown struck, it tested the best of us, and many of us are still reeling from its after-effects. The food and hospitality industry was amongst the hardest hit.
Post lockdown he anticipated whether it would be a good time to open, with bleak business and people afraid of ordering from outside or eating out. He didn't know how people will respond.Fortunately for him, they responded well to his post COVID-19 brand building exercise and the safety protocols he had put in place, leading to a rush of orders higher than ever before.
The appreciation and the scale of support from his regular patrons in these disturbing times have been overwhelming and has kept him going stronger than ever.
This year, having sold more than 10,000 plates of Idlis with Chicken curry, despite facing hardships due to COVID-19. Abhishek and his team have come a long way in giving us a comfort street food with the same quality, hygiene, and discipline of a fine dining restaurant that he learned under Chefs' tutelage at Folly and the Bombay Canteen.
An avid lover of books, music and chilled beer as he unwinds and looks upon a New year full of promising outcomes and renewed hopes. He warmly welcomes all of you to make this humble Idli great again!
Inspired to try Chicken curry with Idlis now, click on this link https://tinyurl.com/rexhykzk and order from We Idiliwale anywhere across Pune.
#PEOple Story by Jomy Thomas Nangani