Chetna Tauro, Chef & Owner of Rio Coastal Gourmet
#PEOpleStories#HumansofPEO#LongPost#KnowThePeople#BehindTheFoodYouLove#GetInspired
Having grown up around some amazingly prepared food at the hands of her Grandma and Father, Chetna grew up believing that food should not only be fulfilling but it should also nourish one's soul and she carries that motto with her to this day, making good food for the soul and serving it to people, ran in their veins and why would it not?
On one side, she had her father who was a very experienced, talented and gifted Chef in Dubai, who then went on to open his own restaurants in Pune and Bengaluru and also run a Mess Service way back in 1999. And on the other side, she had her Grandma who handed down to her, the rich coastal heritage and the generations of experience of the hard-working women folks in their household from the quaint and idyllic city of Mangalore.
Her dad always wanted Chetna to join the family business, however, Chetna back then had very different plans for herself.
Like anybody in those days would dream of, a cosy air-conditioned office, loads of corporate perks, big and bulky titles and the illusive (yet peanut sized) salaries, that more often than not undermined our own potential net worth in our minds, made her hold off on her big dream, of starting her own restaurant some day and serve food like her Dad used too.
And she did fairly well for herself, in the Seventeen years since then, she had climbed the corporate ladder from an Associate to an Associate Vice President, with all the luxuries and perks of corporate life.
However destiny was busy charting out a different plan for her, back then, she wouldn't even have realised or fathom about. Poor health had started taking a toll on her father, so much so that he had to painfully shut down his restaurants in 2007-08, even then she wasn't yet sure, she wanted some more time, some more money, the illusion of corporate life had started to slowly wear off, but it's hold, was still strong for her to let go.
After a point in time, even though one starts realising that there is no work-life balance, there is no time for oneself, let alone time to pursue ones dreams, it all eventually starts taking a back seat, as we all know our priorities keep changing over time until our dreams run out of breathe!
Chetna describes 2015-16 as one of worst phases of her life, there was a lot of personal turmoil and it all had started taking a toll on her, adding to that blow, she lost her Strongest Idol in 2016. After her father passed away, she decided to fight back because this too shall pass, she firmly believed, taking time to contemplate, reflect and trying to heal from the train-wreck she had been through.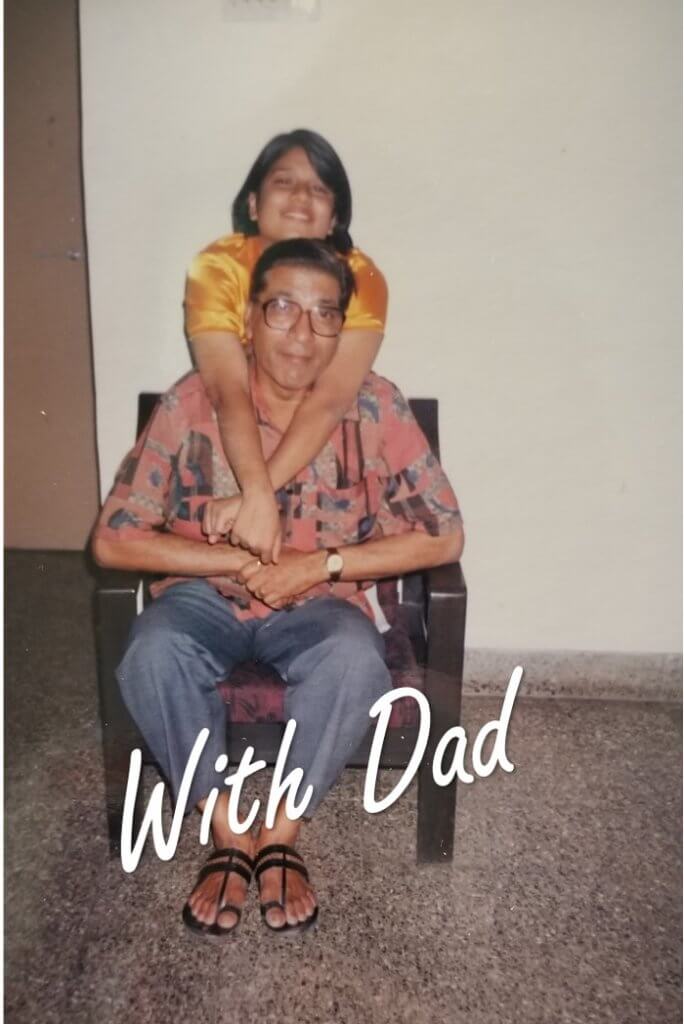 It was during this time she said to herself "Enough of running around working and slogging her backside for somebody else", "If I am going to work hard, then why shouldn't I work hard myself"
This was a big turning point and the most important one – Self Realisation – many of us still struggle with this phase and try to find that thin red line balancing our work, responsibilities, family along with our dreams and aspirations!
It took Chetna two more years until 2018, when she finally started working on the Idea of what she wants to do, what kind of food should she serve, how will people receive it? Because times had changed from 1999 and so did an average Punekar who by now had started eating out more frequently, had more choices and was as always picky.
Still she needed further nudge from the universe, didn't I tell you that before. Destiny had long began its work – This time it was her company which was downsizing and asked her to start looking out. Maybe sometimes that is the push we all are looking for isn't it? to finally pursue and realise the dreams we dream.
She was very clear from the beginning that she didn't wanted to have much of overheads or spend a lot of money, she also didn't want to be caught paying high rents or salaries without making sure she could sustain the business.
Her objective was simple – "I want to cook the food I would cook for myself, even if it meant I have to cook a small batch and sell out for the day so be it."
She also decided that she wanted to stand out from the conventional market, away from doing Indian or Chinese which most of the restaurants were already doing or even Continental which required a lot of prep to get it right.
One thing though, she always believed in, is hard work, sheer hard-work, from the days of her delivering tiffin across the length and breadth of Pune on her Kinetic Honda or lifting heavy sacks of raw materials. She was always hands on person and not shy away when push comes to the shove, she was ever ready to roll the sleeves and get her hands dirty if it must.
After almost a year of planning, numerous food trials and tastings, drawing inspiration from her Grandma's work, Chetna had finally found her calling, and now she was ready to introduce to the world, the food that she had grown up enjoying and loved cooking the most.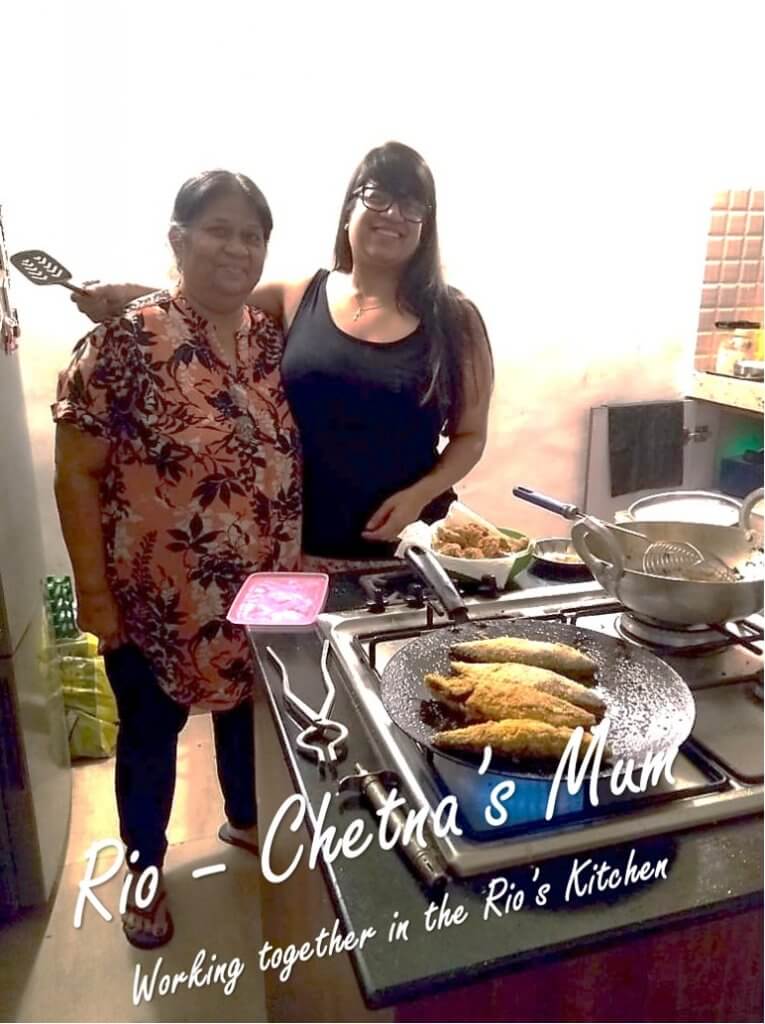 And so in October of 2019, taking the torch of her long standing traditions forward and dedicated to bringing home styled Mangalorean Coastal food to your table, named after her mum, Rio Coastal Gourmet was born.
Food at Rio Coastal Gourmet is a sum product of their family's heritage of more than four generations of experience, recipes and cooking techniques handed over from great grandmothers to their daughters, and from the daughters to their daughters.
Back in the days ladies use to spend a lot of time cooking and recipes were passed down orally and it was Chetna's mum who started writing them down and recording the details of the masalas, clever little tips and preparation methods.
She says "Whenever I used to visit our home in Mangalore it was kind of therapeutic to watch everyone prepare food from scratch right from roasting, grinding the masalas over stone, marination, to beating and cutting the meats in particular way to bring out the maximum flavour and make sure they become tender faster, and after seeing all that and then taking a bite of the food, it was like an instant ticket to food heaven."
She was like, if this food can satisfy my soul, then surely it will satisfy soul of other food lovers. Hence at Rio her guiding principle for her food has always been to stick close to the roots and do things the way it was done in the household kitchens back then, no cutting corners, no readymade mixes or masalas, no electric mixer-grinders, working with the best quality fresh produce and sticking to the recipes and cooking techniques to the tee, Now you know the secret of how her meats are so well done, yet tender, juicy and flavourful.
Rio Coastal Gourmet will turn 1 this October, not many of us know that the restaurant has a Mascot named Scruffy, Chetna's pet dog. Every year in December, Rio runs campaign across its social media handles giving out coupons/codes for variety of offer for the Day as part of their giveaway month.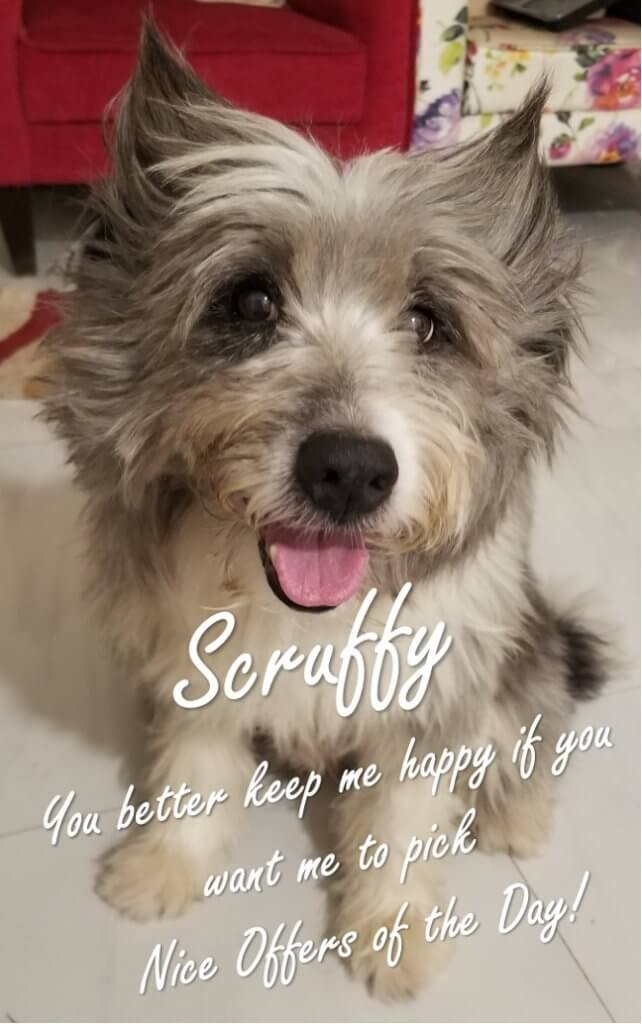 Scruffy is the one who picks out of the random chits, the Offer of the Day – a time-honoured tradition.And when we reap so many blessings from the society, we also need to give back to it – it's all part of the higher purpose of our being here.
To that extent, Chetna has been planning and organising a Thanksgiving periodically as way of giving back to the community by sponsoring food, medicines and clothes to two institutions for the elderly and the mentally challenged based out of Pune and sponsor food and snacks for a special school for the children of those incarcerated in prisons. This is what makes her happy, seeing the joy and the smiles on the faces of these people.
Another thing that makes her happy and content with her dream Job is the compliments from Rio's customers for her food especially when they come from food lovers, respected Chefs and restaurant owners in the city, She expresses that the feeling of joy and pride when customers randomly surprise her with Instagram Posts with comments like "Atma trupt zhali" or call her, text her to say that this food touched their soul is unparalleled.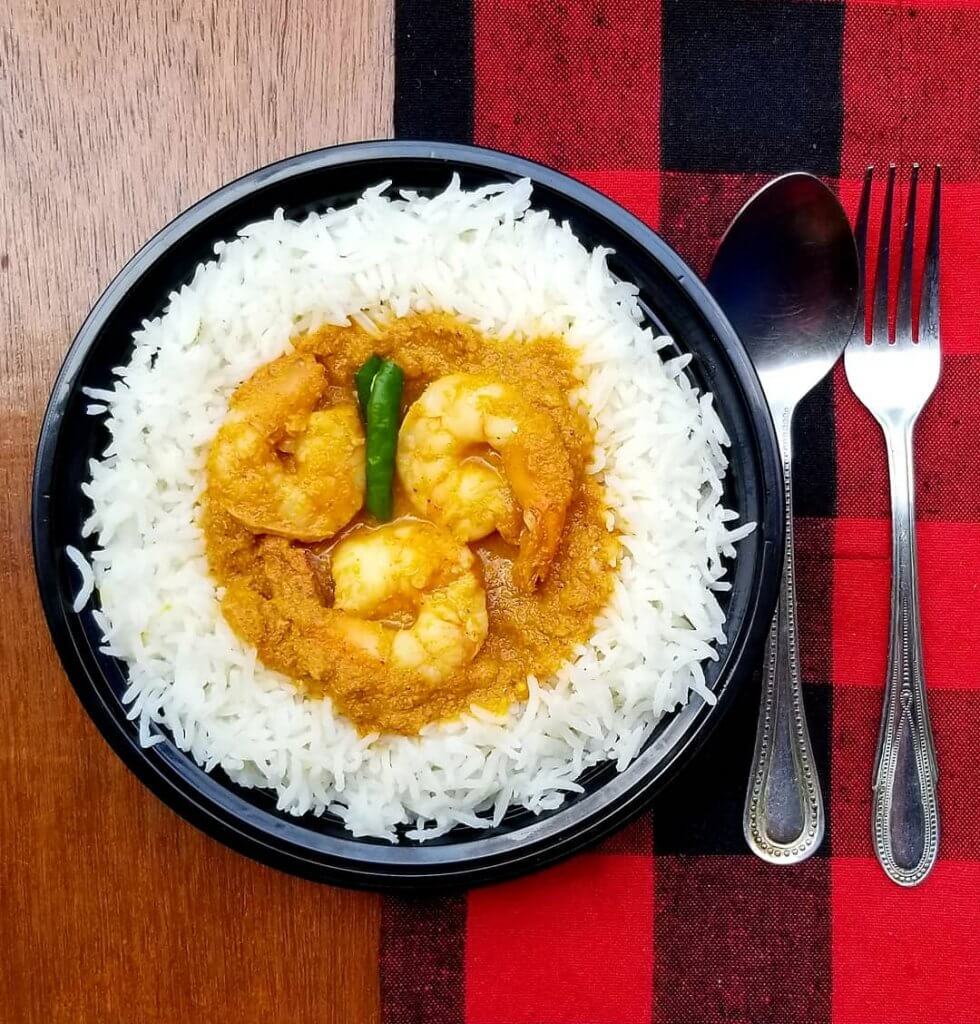 And without saying a word to anyone her action spoke louder and louder, her motto of "Serving food that touches the Soul" – which until now was not known to anyone, was not shared or discussed or promoted anywhere – yet when she hears it first-hand from Rio's customer that her food touched their soul – she feels that every day, all the hard-work and efforts that she has put in, have paid off!
But the journey was not always so easy, with high praises do come out right criticisms, sometimes constructive, sometimes naive and yet sometimes just rant… Customer preferences, tastes and sometimes expectations are rigid.
Like there are so many of us who do not enjoy coconut-based curries or expect that all non-vegetarian dishes are to be made in basic onion and tomato gravy, there are still many customers who believe Coastal means only Sea food, they don't realise that coastal is a style of cooking and works it's magic equally well on meats and vegetables as it works on sea food.
She has been trying ever since to bust this myth, "In coastal styled preparation, Vegetarian food is even more tastier, if only they could try once" she says and try you must to experience it at least once.
In fact there is no one favourite here, the menu is not a typical Goan or Mangalorean one, that you might see all over in such coastal restaurants like Xacuti, Cafreal etc. but a selected few dishes that is unconventional and not easily found yet homely, all of them are best sellers be it just plain rice, sannas with meat or fish or vegetables in red and green curries or roasted meats and fish fry – she bets the spicy and tangy Mangalorean flavours will hit your tastebuds and tantalise your senses.
And when you thought the going was tough, it couldn't have been any more tougher than initial lockdown months of COVID-19, which also did took a huge toll on her establishment as well, scarcity of raw materials, sudden spike in raw material costs, overall fear and panic situation with customer's unsure about ordering out, misinformation etc. – the pandemic has taken toll on the best of us.
Yet she says despite making sacrifices – the warm welcome she received from Rio's customers, slowly yet briskly the increasing number of orders have started reviving the business in general and that's a very important bit that she would like her readers to know – We are here because of you – and your every bit of support to all the restaurant folks will help them win over this pandemic – together!
When asked what is her mantra of success? She said "I think what really matters is that if you are happy doing what you're doing, that happiness is going to show in what you are doing, it could be cooking, it could be anything"
And as she works on bringing yet another coastal style of food new to Pune (you did not hear it from me) – we slowly bid our sign off from the Kitchens of Rio Coastal Gourmet – with music in the background – Chetna cooking and whipping up her food – grooving around – in her happy space!
Now it's time you should too!
What makes you happy?
You can find Rio Coastal Gourmet Food at www.puneorders.in/peo/riocoastalgourmet/ if you are still waiting to give it a try!