What happens when XX with Bsc Microbiology and a post graduation in Sports Nutrition, working as a Dietitian with Talwalkars meets XY, who completed his engineering, was selling computers & peripherals to corporates for years?
XX was born and brought up in the coastal town of Ratnagiri, Pune became home only after graduation when the entire family moved here for good. While XY, was a Punekar all his life, met XX on a CKP youth forum. They connected on Music and 'khadadi' – obvious haina, #PEOplestory kaise hoti nahitoh?
CKP 's might be Chandraseniya Kayastha Prabhu to the world but I think, what suits them the most is- 'Chavishta/ Changale Khanare Pinaare – People who love to eat good food and enjoy a nice drink' . That said, CKP's are said to be the descendants of King Chandraseniya. They've migrated to regions of Maharashtra, Gujarat and Madhra Pradesh on the Deccan plateau and coast from Kashmir & Indus Valley, bringing with them the rich cuisine and use of ingredients which sets it apart flavourwise from the food that we can typically call Maharashtrian!
Food, rather GOOD food has always been the most integral part of XX 's life since she was born in a CKP household wherein 'live to eat' is the motto! Her earliest and fondest memory of food was time spent with her Dad when they went fish shopping on the 'Jetty' which is an unloading dock for all big- small fishing boats and buying 'topali bhar kolambi' !
For XY, food has been first love, having memories of people, places & incidents all through food. Kitchen was always his happy place in the house and it still remains so! His mom was an amazing cook, they used to have family and friends lineup at their house to eat the food that she cooked.
The cooking bug still kept peeping up once in a while and after marriage, they found partners in each other, for whom, spending time in the kitchen was fun! Their venture was always XY 's brain child or his baby and XX just adopted it and loved it like like her own. Like all good things it took time for XX-XY to settle in this business, it was difficult in the beginning as they did not have a fixed place in the market – their baby was nor a restaurant where people can walk in or take out, neither was it a catering business who catered for a thousand people & to whom people went to only during engagements/weddings/large gatherings! It was a challenge to carve that space, to make prospective customers aware that 'pre-ordering' is actually a thing, that food can be customised to your liking, that food can have a homely touch to it & much more; it took time but , it was absolutely worth the effort!
Let me introduce XX in this story, Anuja Raje Vilekar , XY, Parikshit Vilekar and their baby, 'Kitchen Cornucopia by Cloves Catering!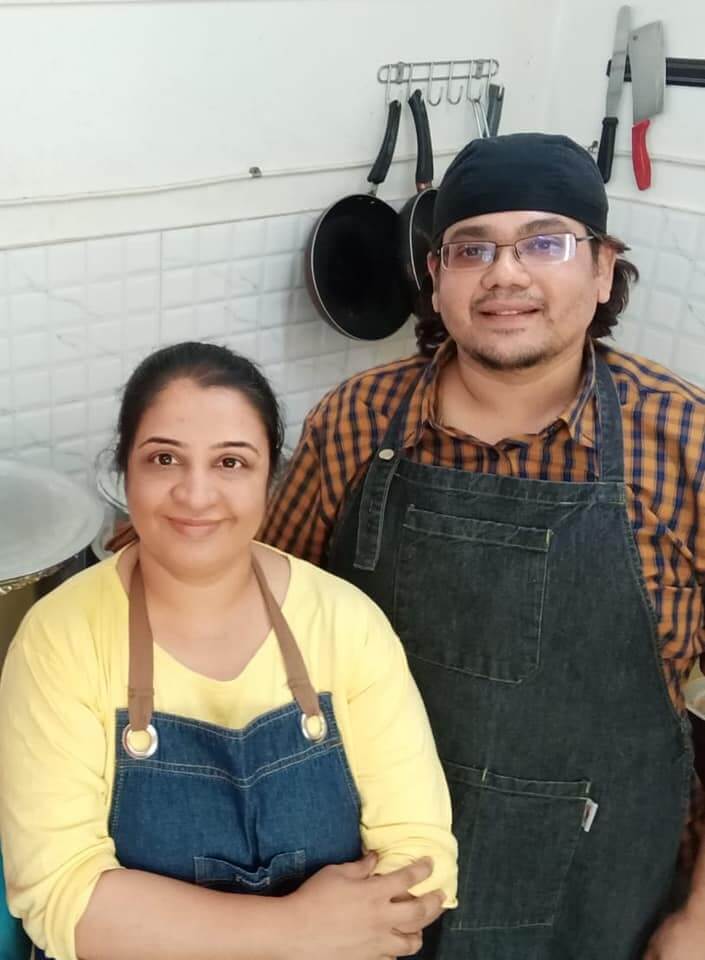 When asked about their work together, Anuja explains, "Harmony is something everyone strives for in their life , we found it when we got married and we have carried it into our food as well. We have learned to co-exist in the kitchen in the sense that there are a few dishes that only I cook and a few that only Parikshit cooks and we try not to step on each other's toes! We are always our worst critics and that has helped us to evolve and fine tune our recipes because we believe that cooking is an ongoing learning process.
"Parikshit also puts in his insight on successfully running this business, "In an entrepreneur's journey one meets many customers, many connect with you, some drift apart due to reasons best known to them but the most rewarding moments are when one of your first 10 customers calls in and tells you that the food that went from your kitchen to their dining table yesterday evening tasted exactly the way it when they're ordered the first time 6 years ago & I can proudly state that I have my set of first 10 customers with whom we are still connected."
In an age where now we see hundreds of homechefs in Pune, Kitchen Cornucopia has been around since around 2014. They are known for their array of Biryanis including some specialities as Ratnagiri Kacche Gosht ki Biryani to Jackfruit Biryani. They have a dedicated menu to CKP cuisine which includes something as simple as 'Ambat Varan' to ' Kadvya Vaalache Birdhe in veg and ' Sode Bharli Vangi' to 'Chimboriche Kalvan' in nonveg! Absolute importance is given to sourcing their ingredients and maintaining high level of hygiene since the food coming out of their kitchen is cooked by the duo! In routine times, they host a pre-booked table of 7-8 people and its a wonderful experience in the culinary sector of the city!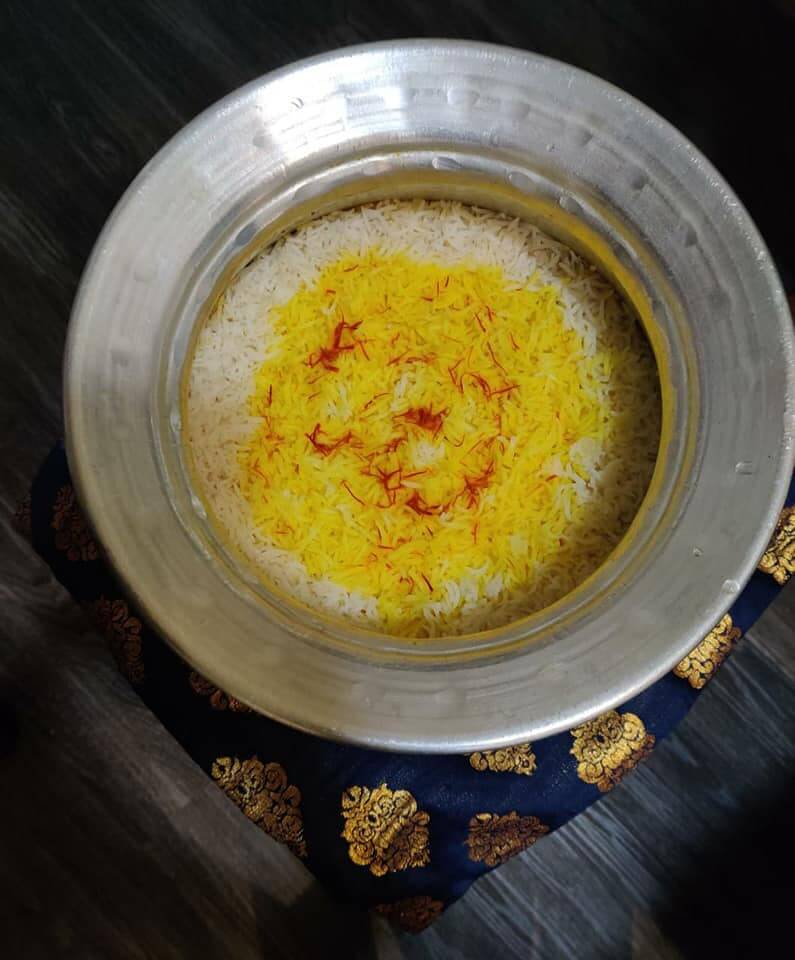 Right now, they are available on our very own platform, www.puneorders.in and it wouldn't be wrong to say 'Ye nahi khaya toh kya khaya' since cooking food, awesomely GOOD food, is in their genes!
https://puneorders.in/peo/kitchencornucopia/
#PEOpleStory by Shruti Digholkar