Someone has rightly said that "Every great dream begins with a dreamer"
Mr Sandeep Hawaldar, a pharmacist by education is a live example of such a dreamer. With mere liking towards food and passion to serve a delicious and good quality product to the masses, he shut down his up and running #medicalstore in New Sanghvi and started a #MisalJoint named #ShriMahalaxmiMisal in the same premises back in 2009. This huge step taken by him is a great instance for the fact why people choose to pursue what they like rather than what others wish them to pursue.
When asked why did he choose misal as the main dish, as Pune already has it's own popular places, he shared his idea of having to serve authentic #KolhapuriMisal to Puneri foodie.
He wanted to serve a misal that included shev chiwda which is one of the most common ingredients used in Kolhapuri misal and is served along with matki usal, kat, onion, etc. They are having two option regular and extra spicy. And you can order Misal with dahi as well!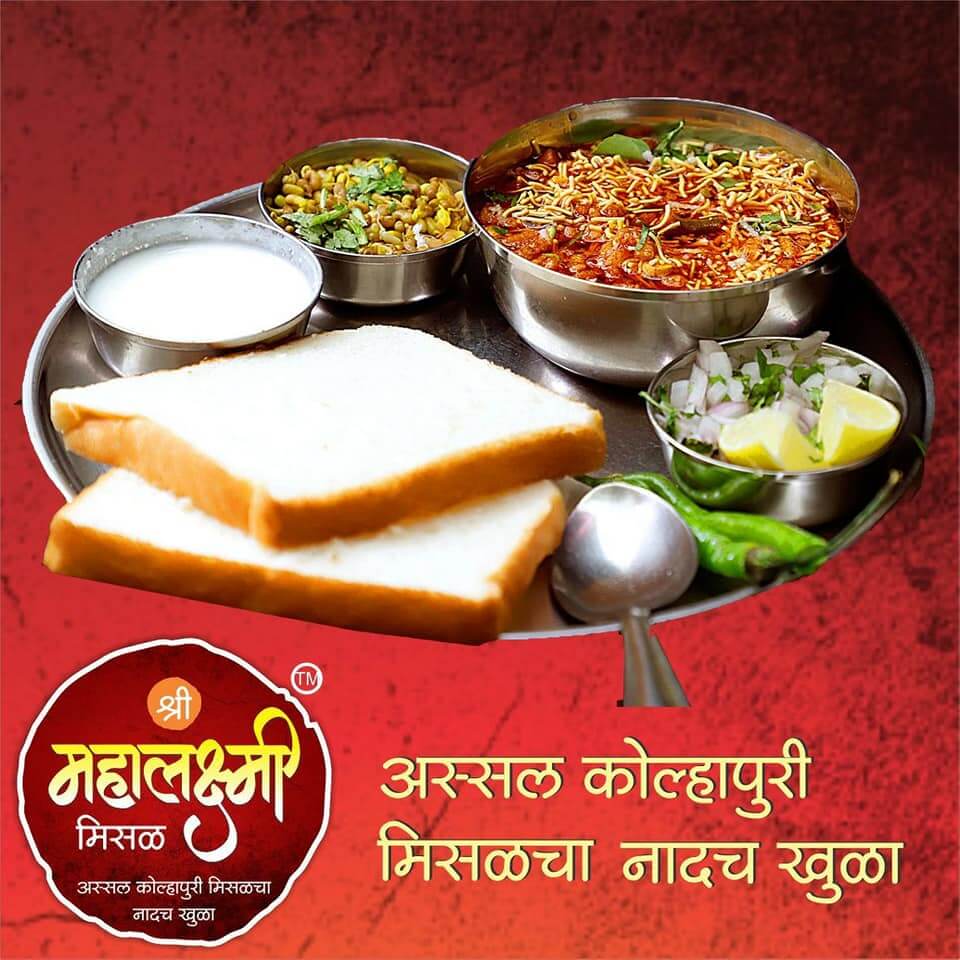 कोल्हापूर म्हणलं की आपल्या डोळ्यासमोर तीनच गोष्टी येतात!पहिली- महालक्ष्मी देवीचे मंदीर दुसरी म्हणजे तांबडा पांढरा आणि तिसरी म्हणजे अर्थातच मिसळ!तर यांच नाव महालक्ष्मी आहे आणि ख्याती मिसळ ची ! Closure of the outlet around 3 years back didn't deter him from continuing with what he loves to do. His only wish is to serve authentic and a good quality misal to the foodies out there. With this motto, he is still operating from his house. Currently, the menu is short and they serve only Misal and a few breakfast items but their dreams are bigger!
Sandeep was recently added on #PEO by a fellow foodie and he instantly fell for the content and foodies in the group. He has had his share of challenges while running the business, yet his determination and continuous support from his family kept him going.
This made me realise that the world is not made up of atoms but instead is made up of stories that are worth remembering.
You can find them on-https://puneorders.in/peo/mahalaxmimisal/+