Sweet Sins by Shalini #PEOpleStories with Shalini Salvi
"Sweet Sins by Shalini S" is a home-venture by a self-taught and a talented baker Shalini Salvi nee Sunder. A south-Indian by birth, now married into a Maharashtrian family, Shalini has a strong Army background since childhood and still remains deeply rooted in the Army scenario married to a young captain serving in our brave armed forces. Her father served in the Air Force and that culture and discipline have trickled down in her every single action, be it in baking or in routine life.
Her baking story begins in a remote part of Arunachal Pradesh, where her husband was posted as a part of the Assam Rifles. Shalini had a 6month old son and celebrations were in order for the 6-month birthday. Now, remote location town meant a scarcity of resources starting from basic electricity itself. Shalini went around town looking for bakeries to buy a cake for her son's birthday but nothing was available. So she decided to bake a cake herself using her mother's recipe. The next obstacle was electricity. Her location got power supply only through generators and that too after 7.30 pm every day.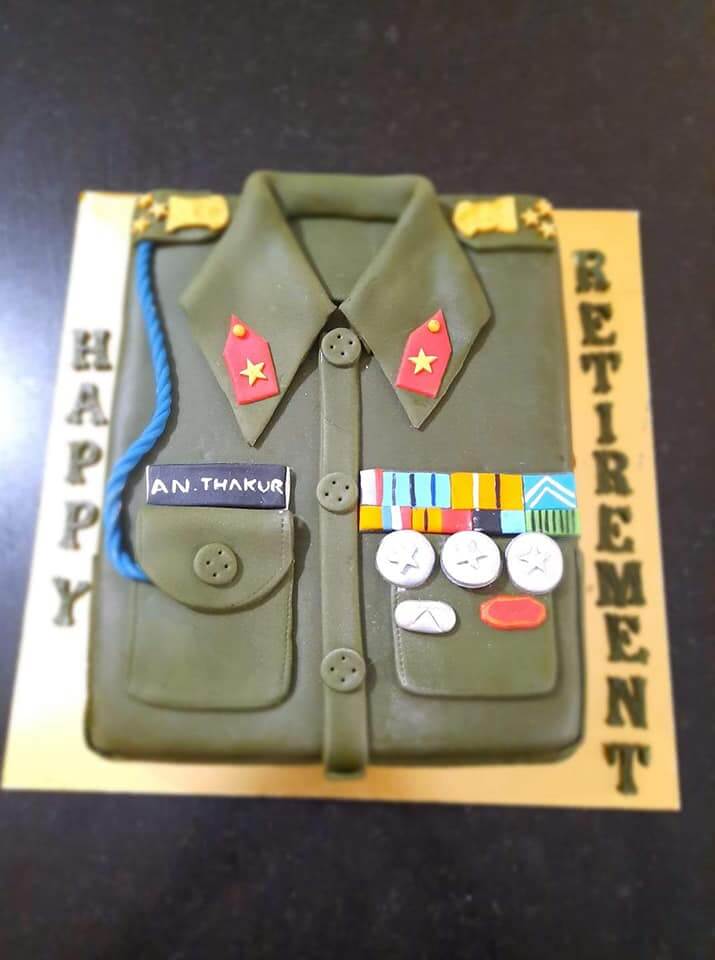 Using an electric oven was simply out of the question. However, her husband's army regiment had a small bakery with a wood-fired oven and that is where she saw the light at the end of the tunnel. The cake turned out to be super delicious and was appreciated by the unit officers who were also invited to the birthday party.
The Commanding Officer of the unit then requested her to make a Bison (good luck symbol in North East India) shaped cake for the unit anniversary party which was hosted for over 100 guests. The cake again turned out to be a hit among the Army officers. And that is the moment she realised she has that baking instinct in her.
Now, there was no looking back!! She got better with every cake she made for her family members and events. In 2014, she moved to Pune, took some baking classes to perfect her skills and set off on her baking trail. Words of appreciation spread across town and she had customers who even provided her with the raw material and asked her to bake some wonderful cakes. She soon started becoming a popular name in the cake market and her customer list has been growing ever since.
She has a small yet professional setup at home and she is a one-woman army in her cake-baking world as she believes that no one else can replicate or translate her ideas into a cake, the way she wants it. She also is involved in imparting her knowledge and art of baking to many cake enthusiasts. Shalini also participates in "dessert tables" in the city where sweet and savoury bakes are displayed as the star attractions.
Shalini bakes. Shalini bakes a lot. And Shalini 'commits' sweet sins by hypnotising her customers with her delicious creations like cakes, desserts and even savoury bakery items. Shalini makes a lot of people happy with her desserts and till date there has not been even a single complaint. Shalini is super-talented. Be like Shalini
https://puneorders.in/peo/sweetsinsbyshalini
#PEOpleStory by Amit Dharwadkar